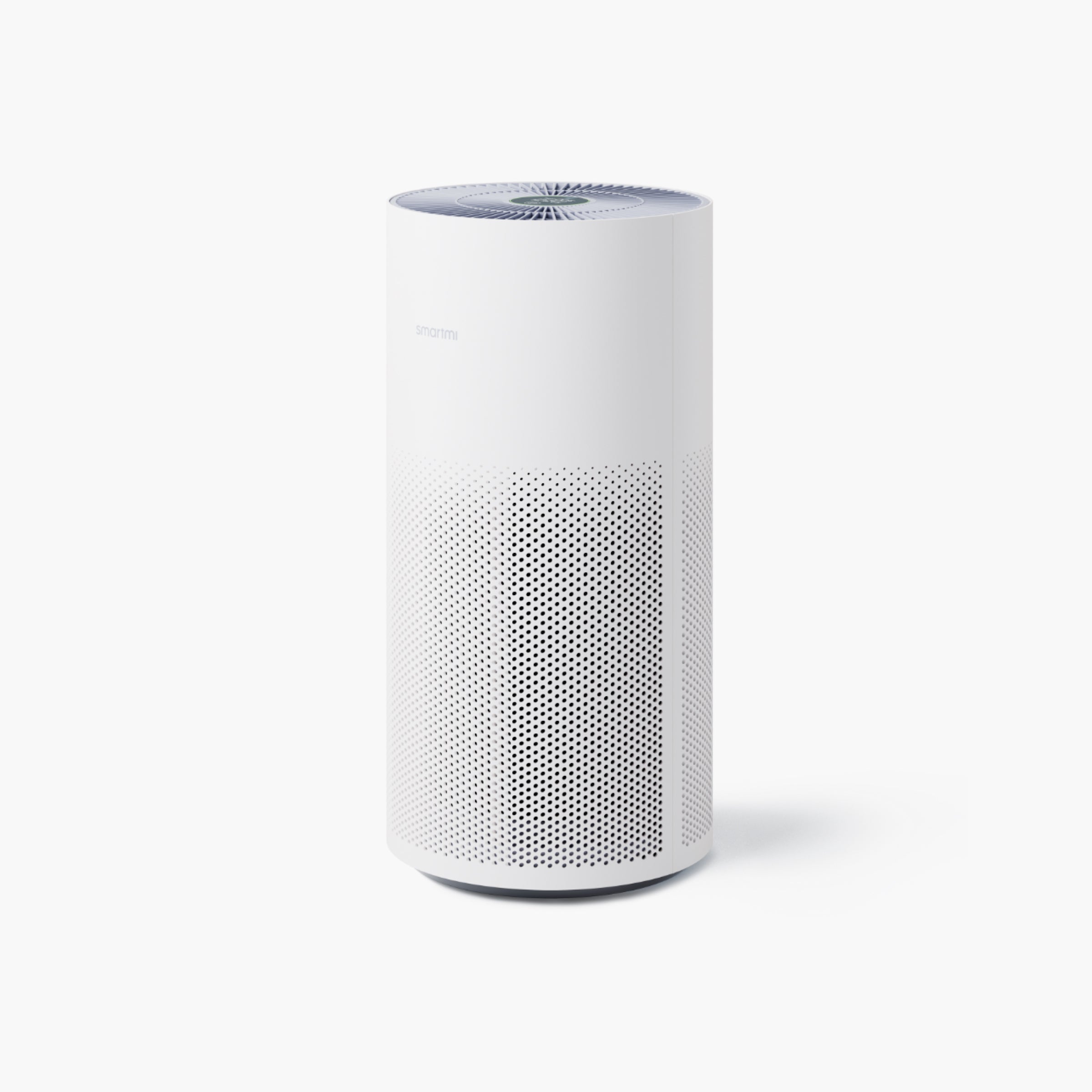 Smartmi Air Purifier
·
HEPA H13 filter
 · Eliminates bacteria/viruses
 · Perfect for 300-516sq.ft.
 · Intelligent smart home control
 · Touchscreen/gesture control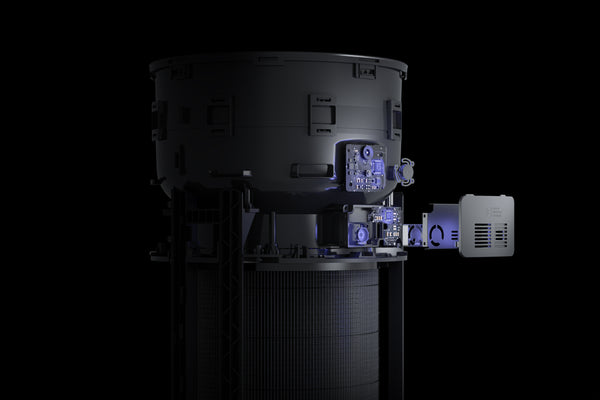 HEPA H13 filter
Removes 99.97% of particles ≥ 0.3µm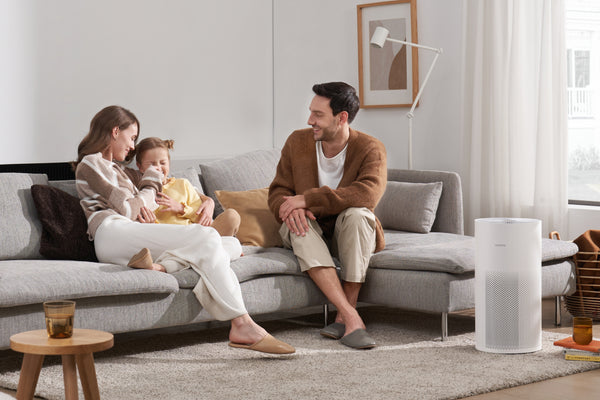 Eliminates bacteria/viruses
Prevent diseases from spreading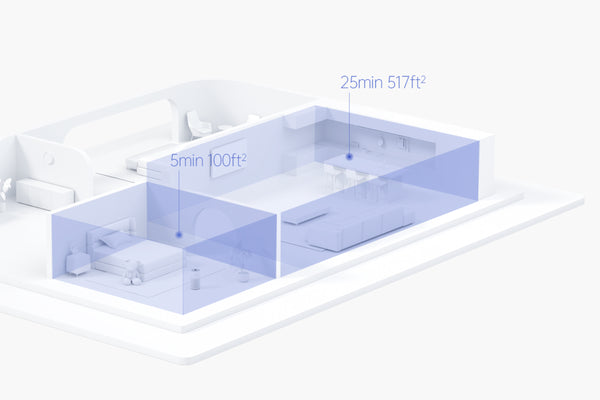 Perfect for 300-516sq.ft.
Bedroom | nursery | living room | small office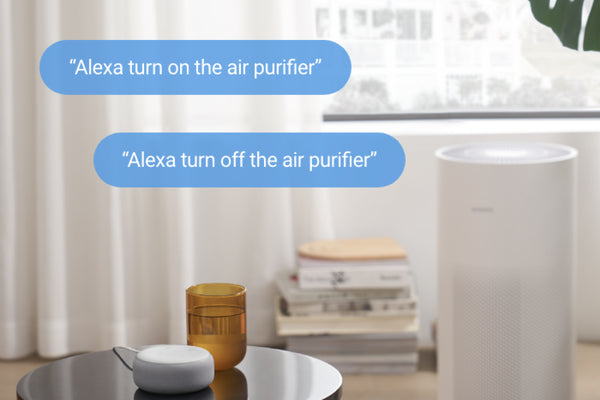 Intelligent smart home control
Mi Home APP | Google Assistant | Alexa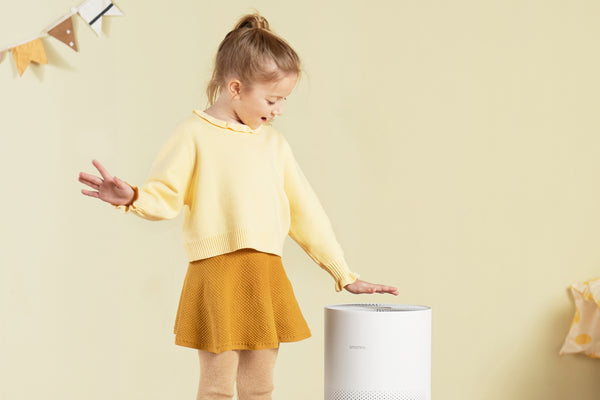 Touchscreen/gesture control
Touch control or use gestures when hands are dirty.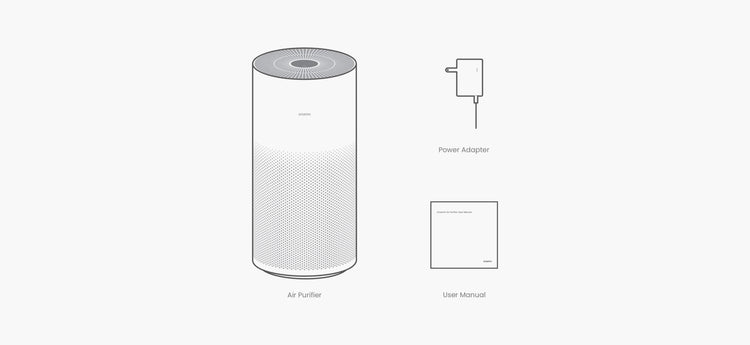 FAQs
For more questions visit our Support.
Please make sure that your device is in a room that fits our recommended size for the best purification efficiency. Please do not place the device in a corner too close to back walls to prevent air blockage, some extra room around the device would help you clean the room air better.
The air purifier supports Mi Home APP/Apple Homekit/Google Assistant/Alexa.
Before setting, please download the Mi Home APP and register your Mi ID.
To Mi Home APP: reset the Wi-Fi setting of the air purifier following user manual, make sure the device is on the same Wi-Fi(2.4GHz required) network as your phone, press the + button on the top-right corner on the screen to start searching for the device. When it appears on the screen, press and enter the Wi-Fi password, then wait for the connection to complete. After establishing the connection, in just a few preference setting, your air purifier is good to go!
To Google Assistant: after connecting to smartmi link APP, open Google Home APP, press the setting(in gear icon) button on the middle of the screen, then scroll down and select "Works on Google". Search "smartmi family", then follow the steps thereafter to finish the setting.
To Alexa: after connecting to smartmi link APP, open Alexa APP, select the "Device" section, then press the "Your Smart Home Skill" under "Add Device" section. On the next page, press the search(in magnifier icon) button on the top-right corner, search "smartmi family", then follow the steps thereafter to finish the setting.
Please try re-setting the Wi-Fi on your air purifier following user manual and re- connect with the smartmi link APP, then connect with other platforms again.
Please check your cable connection first, try re-connecting the cable to test again. If you still can't turn on the air purifier, please contact us.
Turn off the air purifier, then unplug the cord for 30 seconds to re-connect and turn on again.
The connection only works under 2.4GHz Wi-Fi, please check your Wi-Fi setting.

Please read the instruction to finish the replacement of filter. The filter bay opens up when you open the latch on the bottom-back of the air purifier.
The filter replacement period depends on the daily air quality of your living space. General recommended replacement time is 6-12 months. If your house has an open kitchen or has many pets or has in-door smoking activity, we suggest you shorten the replacement time accordingly. Where to get the filter? Visit here.