Water Enhanced Evaporation Technology
Raining for you at home
This technology simulates the natural process of rain evaporating. Under centrifugal force, a large number of tiny water droplets flow in layers, hit the shell, and form a water droplets distribution area. At the same time, the airflow flows through this distribution area to achieve the enhanced evaporative humidification effect.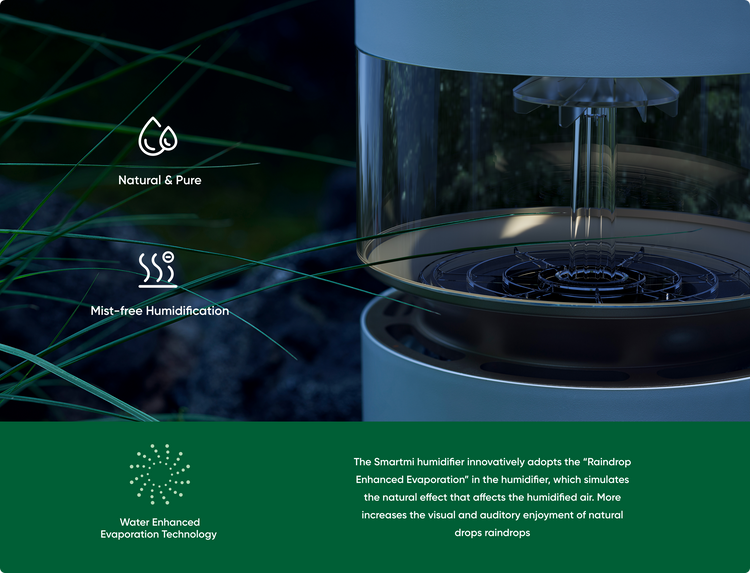 Working structure of the patent humidification technology
The humidifier Rainforest uses dumped water structure to throw water, forms distribution area of water droplets, then the airflow flows through water droplets distribution area, brings water vapour into the environment and realizes humidification.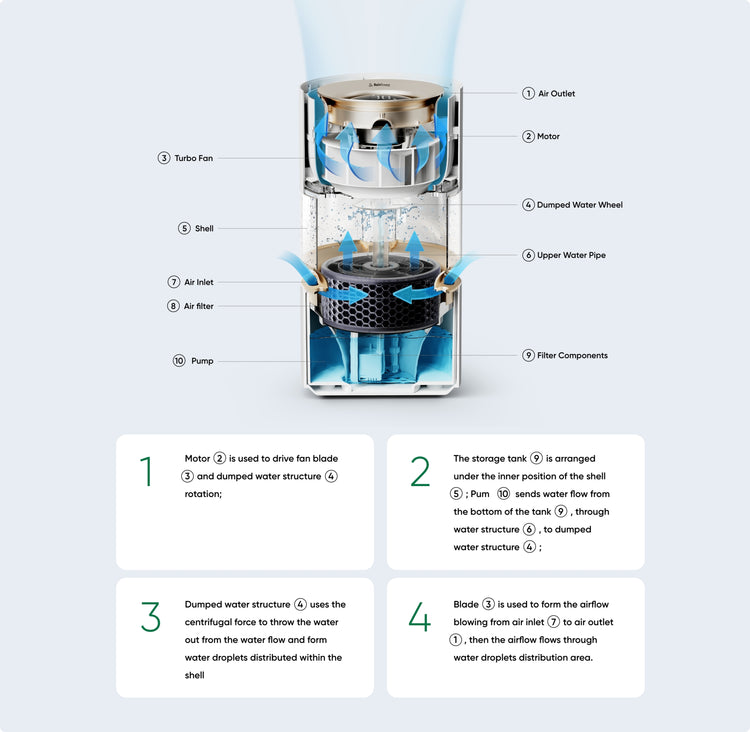 Through the transparent window, viewing the running water humidification with rain landscape, natural and comfortable
Release Natural Anion
Good air taking good mood
Based on Renard effect of water droplets colliding to form anions and the principle of the collider, when water droplets impact the side wall of the water tank at a high speed, it is like a waterfall pouring against the rock, producing healthy pure wind, cheerful and comfortable.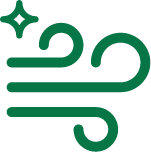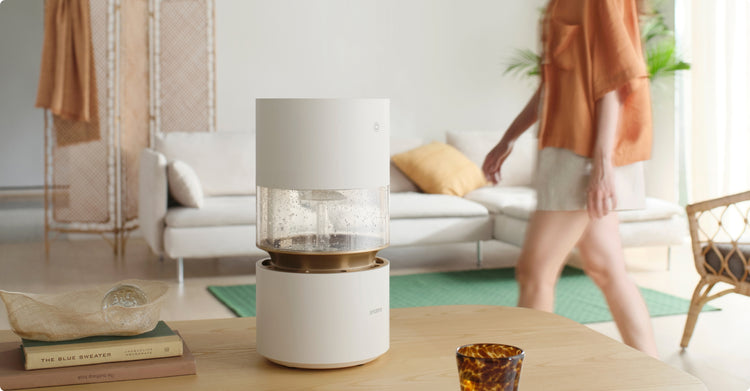 Extra-large Watertank
Add water once, wet for 15 hours
No need to add water frequently, saving effort.
3L
3L large-capacity water tank
200mL/h
200mL/h humidifying capacity
15h
15 hours continuous humidification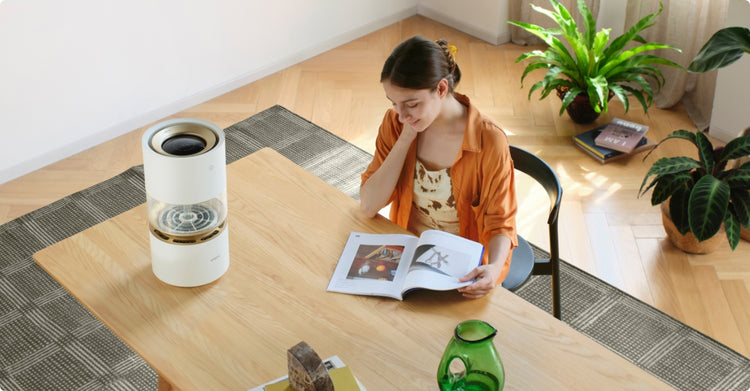 Dome LED-screen
Top-fill water, real-time water level display
No need to remove the water tank, you can directly add water into the dome water shower LED screen, 4-segment light ring real-time indication of the water level, so that filling water becomes easy and fun.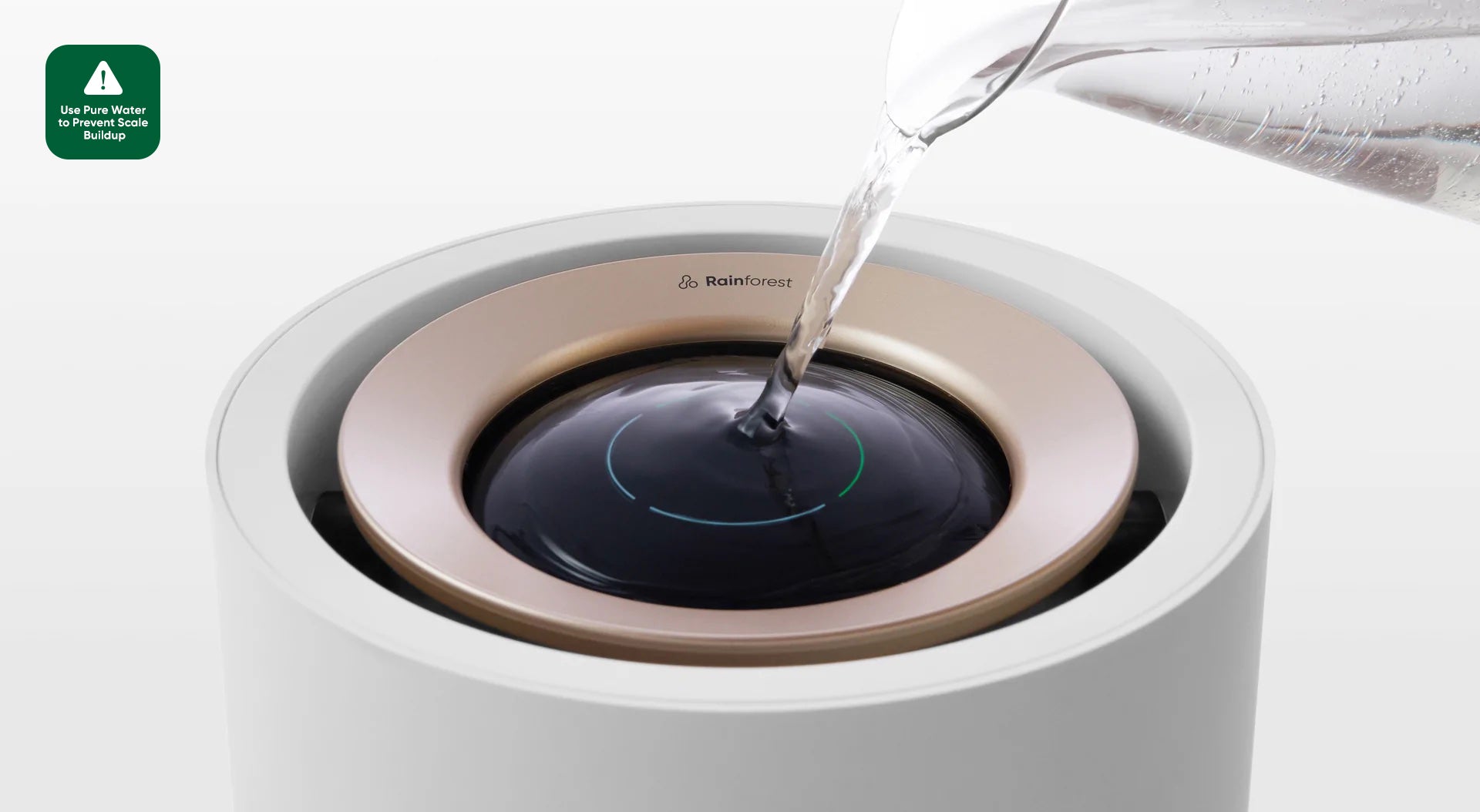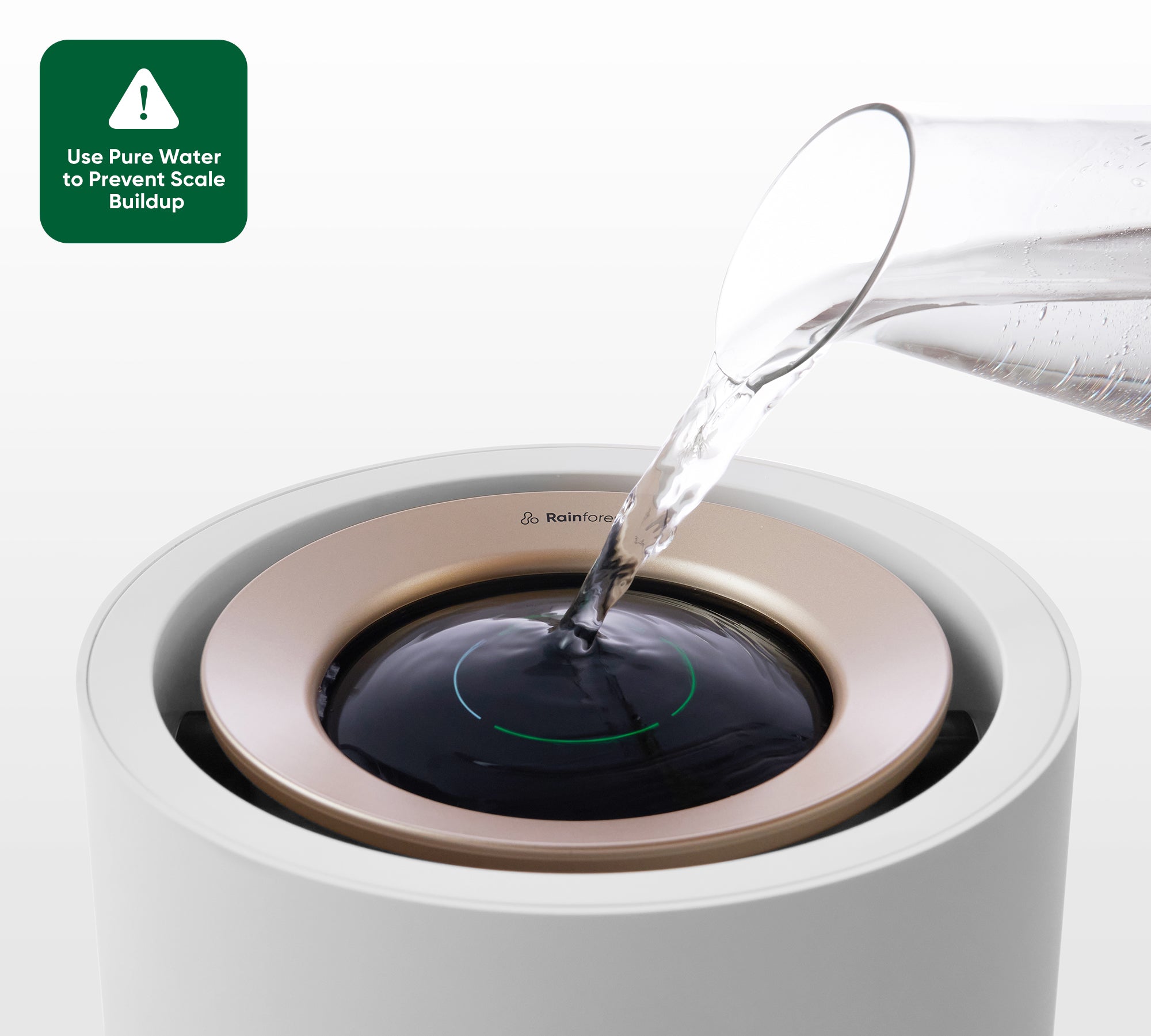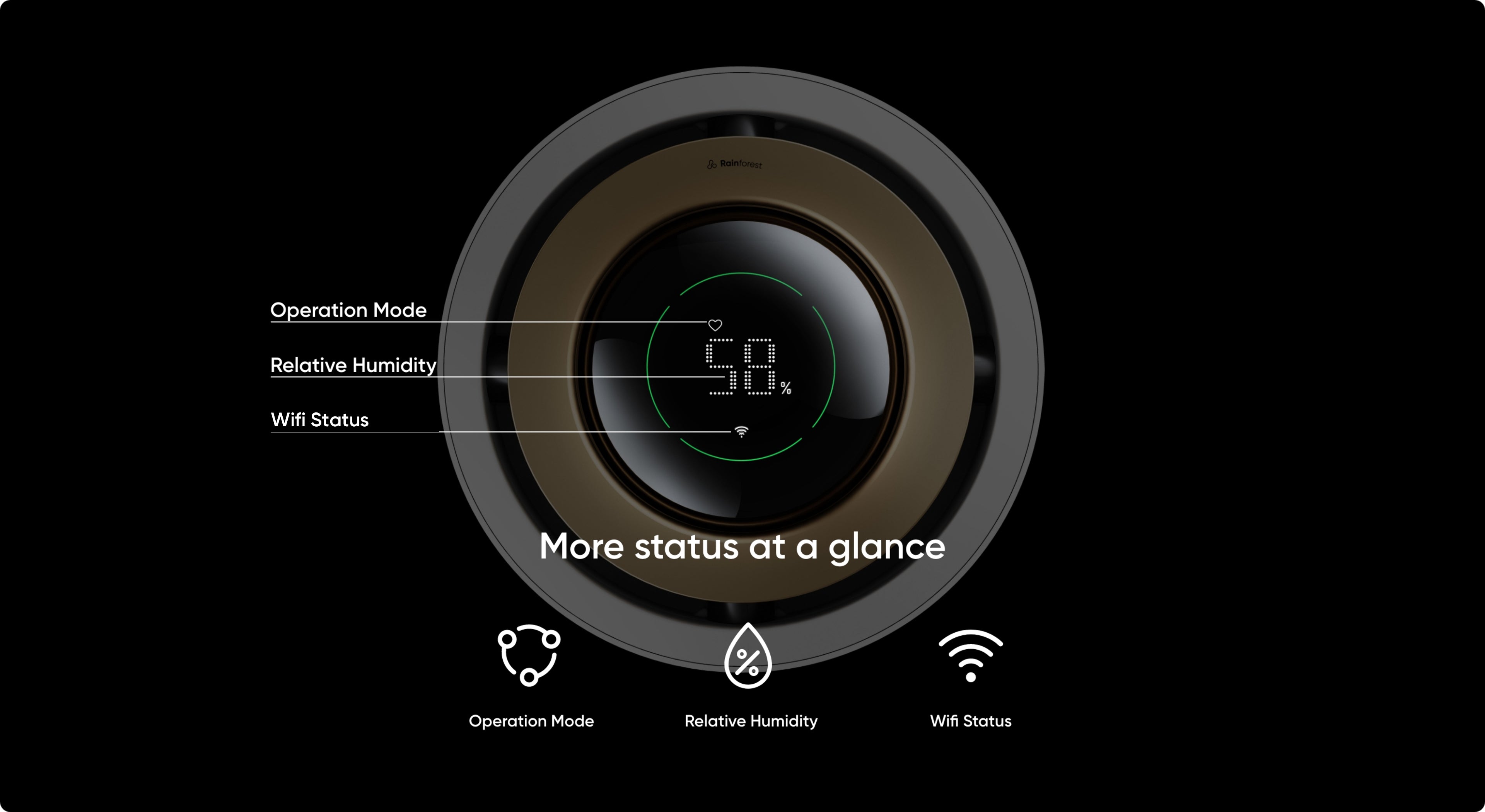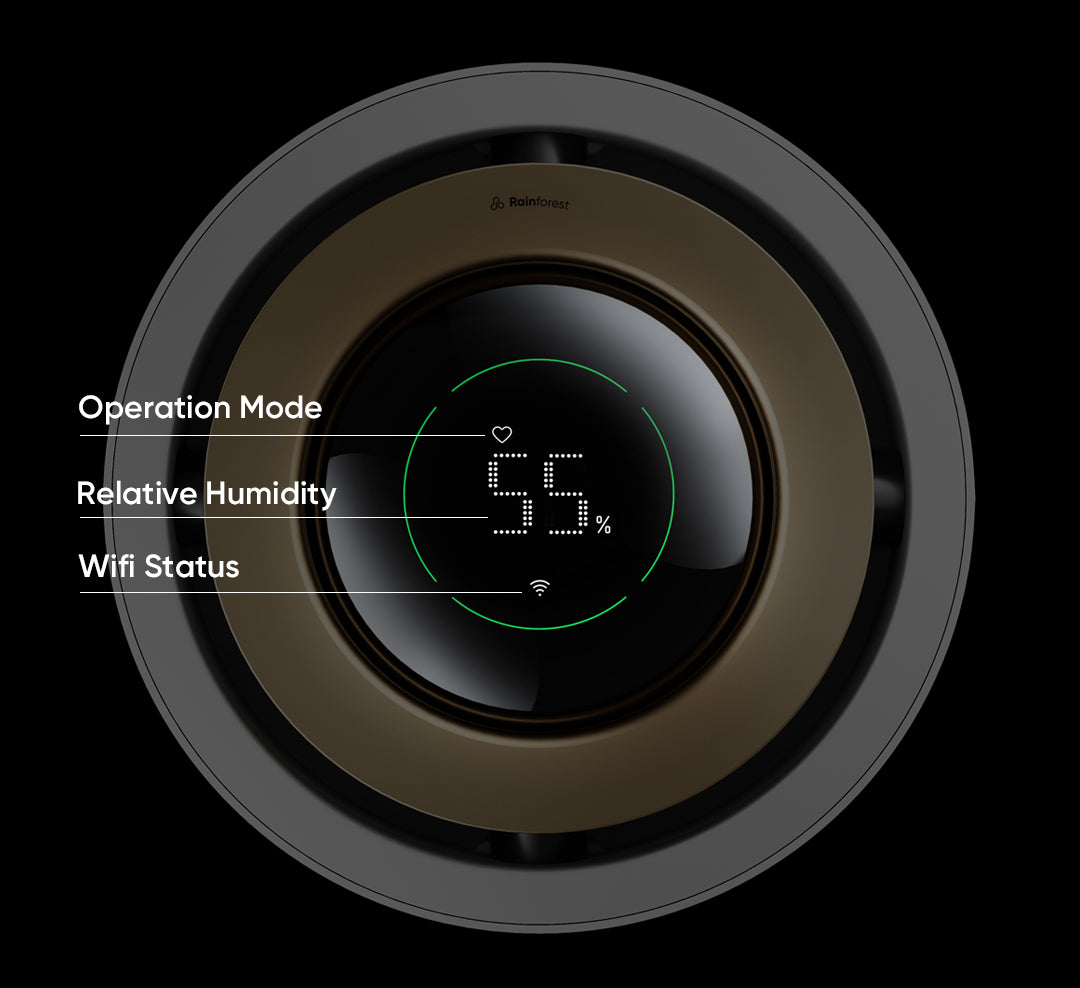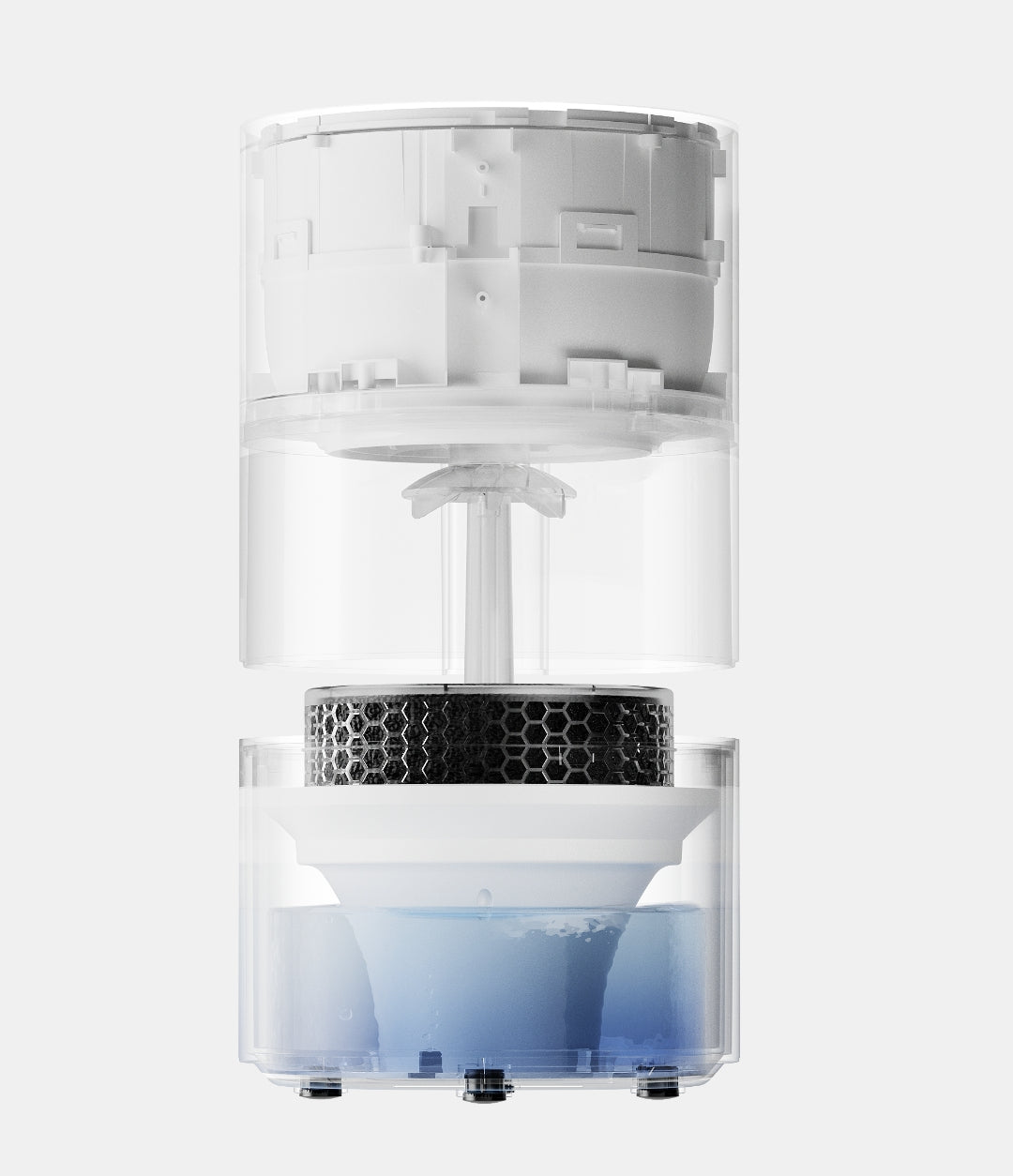 Washable Polymer Filter, Filter out impurities and recycling use
The polymer filter is placed above the water storage tank and downwind of the air inlet, to avoid prolonged soaking mold and odor, bacteria breeding, long-lasting filtering dust, and impurities.
APP & AI Voice Control
Moist air, always available
Support APP and voice control to switch humidification mode anytime, anywhere.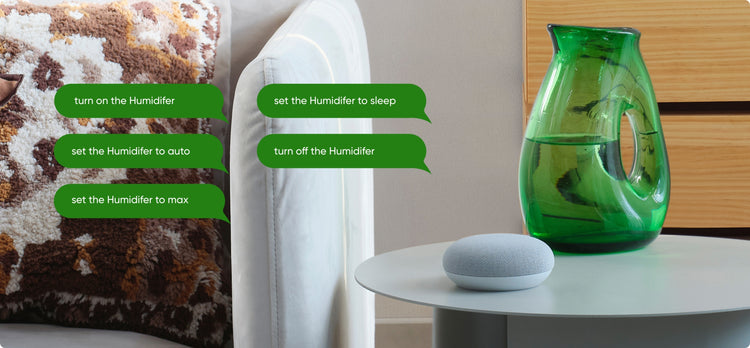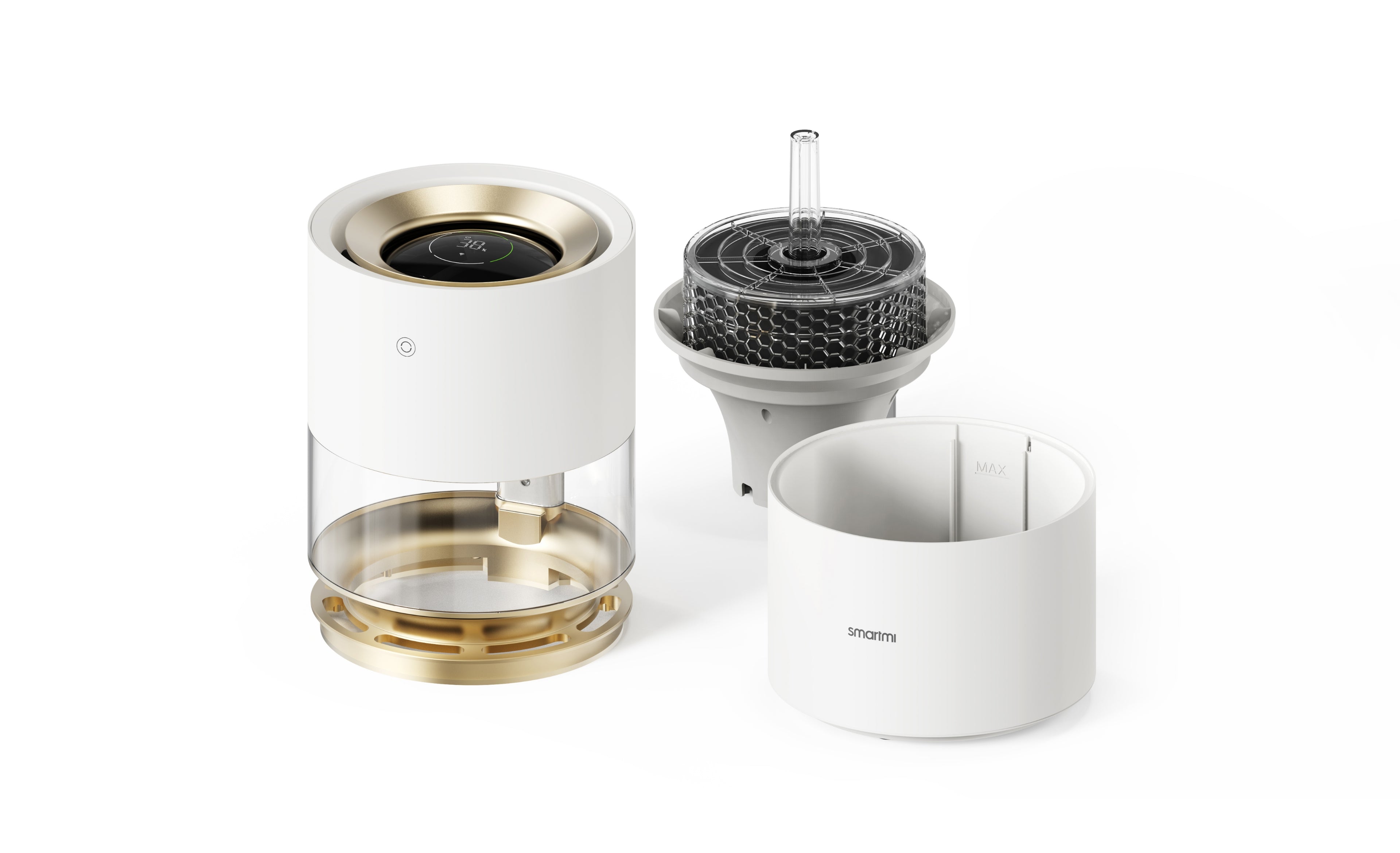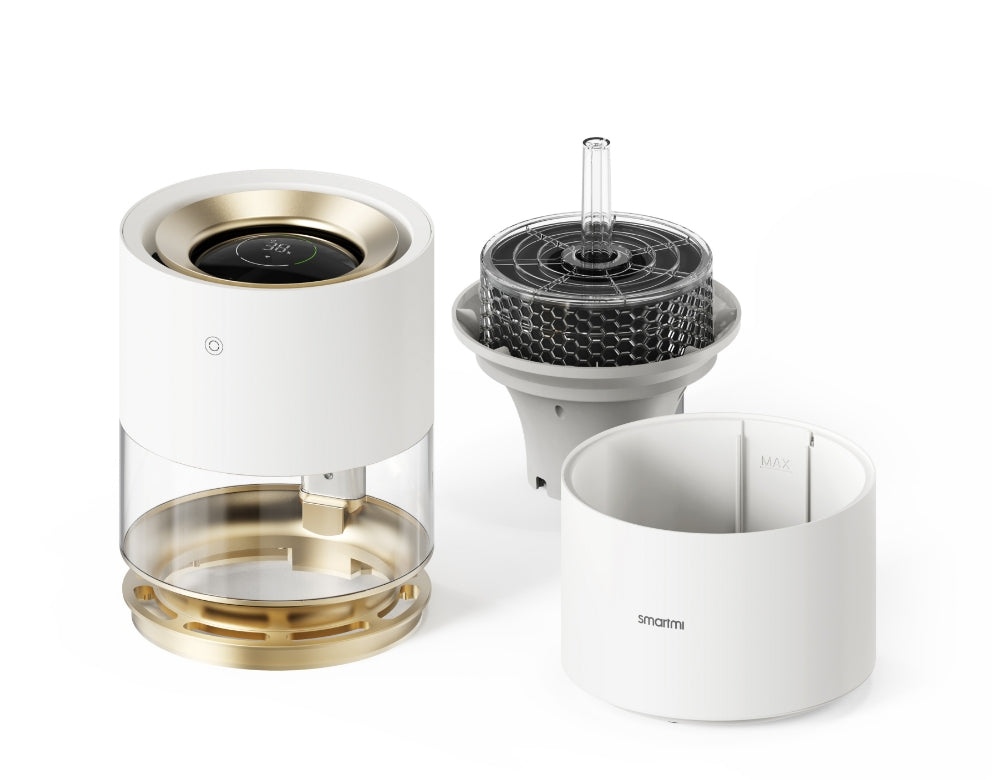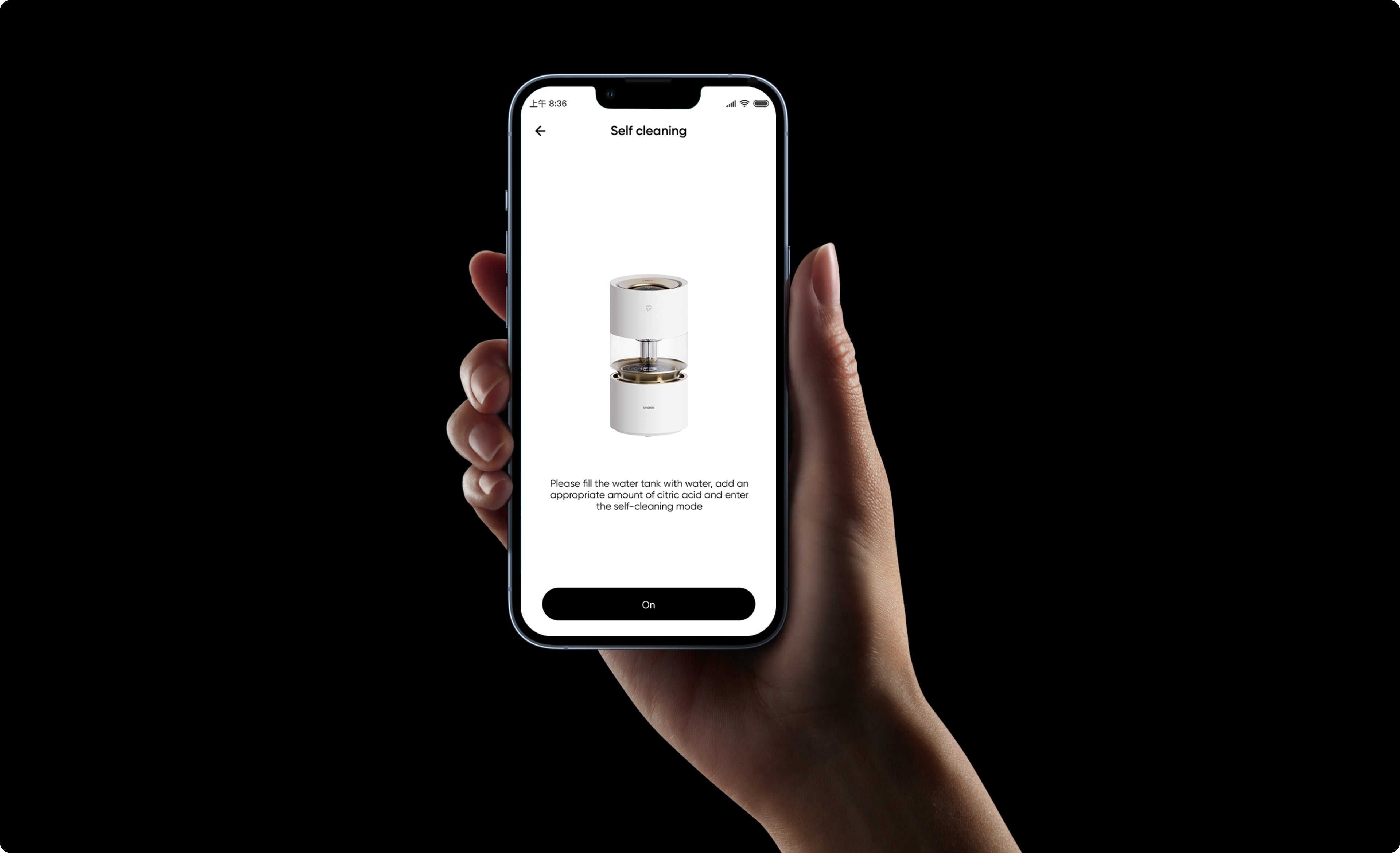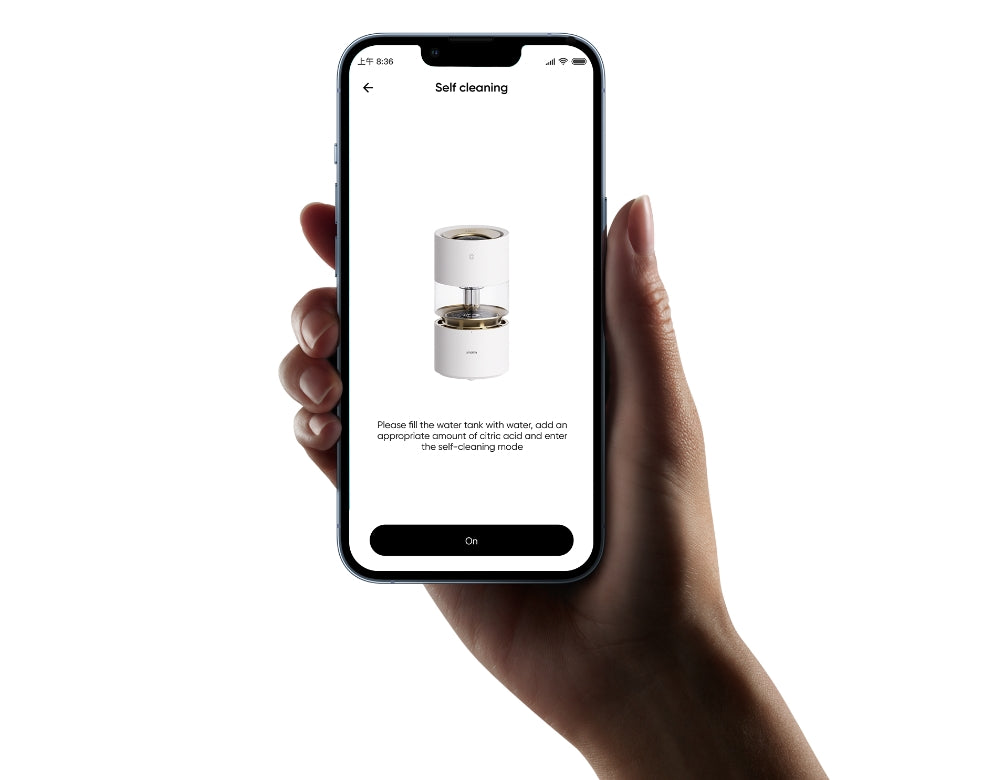 Easy assembly
Easy to disassemble and assemble, and easy to clean
The Top-down split design makes it easy to disassemble and clean the water tank and filter, while the water tank can be removed directly to achieve another way of adding water.
Self- cleaning mode
No manual cleaning required.
Use APP to switch on self-cleaning mode. Clean the transparent window without manual removal and cleaning.
Power off automatically when water shortage or accidental tipping
Dual safety protection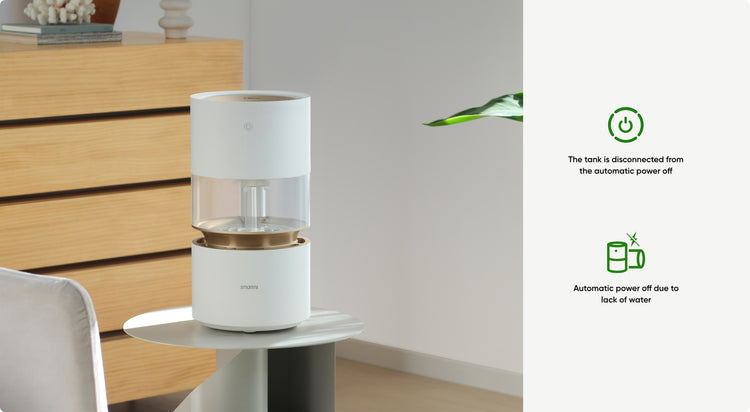 Quality Details, Quality Experience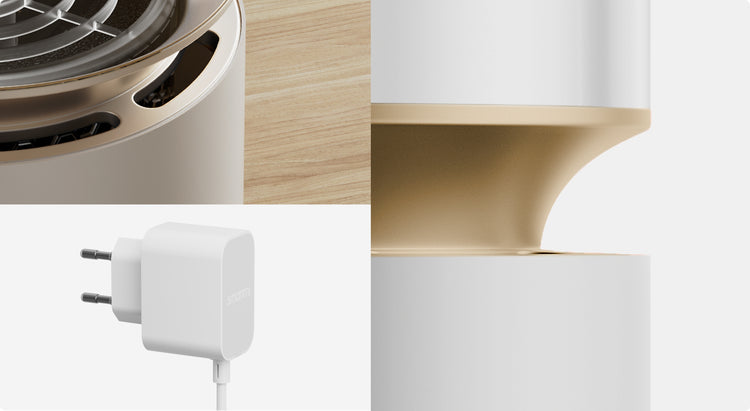 * With 3L large water tank, providing 15 hours of continous humidification:Data from the Smartmi laboratory, in the humidifier water 100%, is capable of providing more than 15 hours of continous humidification at the maximum setting. The actual data may vary slightly depending on the test software version and specific test environment, and is for reference only.
* Humidifying capacity of up to 200 mL/h: Data from China Household Appliance Research Institute, test report number: WCj-22-20114.
* Google Asisstant, Alexa voice control functions need to be equipped with intelligent voice devices to achieve, the relevant linkage devices need to be purchased separately.

Product Name
Smartmi Humidifier Rainforest
Operating Principle
Flow-through Spray-style Evaporation
Rated Humidifying Capacity
Rated Water Tank Capacity